There are lots of ways to keep students active and have fun this summer! Check out all of the camps MESD athletics will have and come have some fun with us!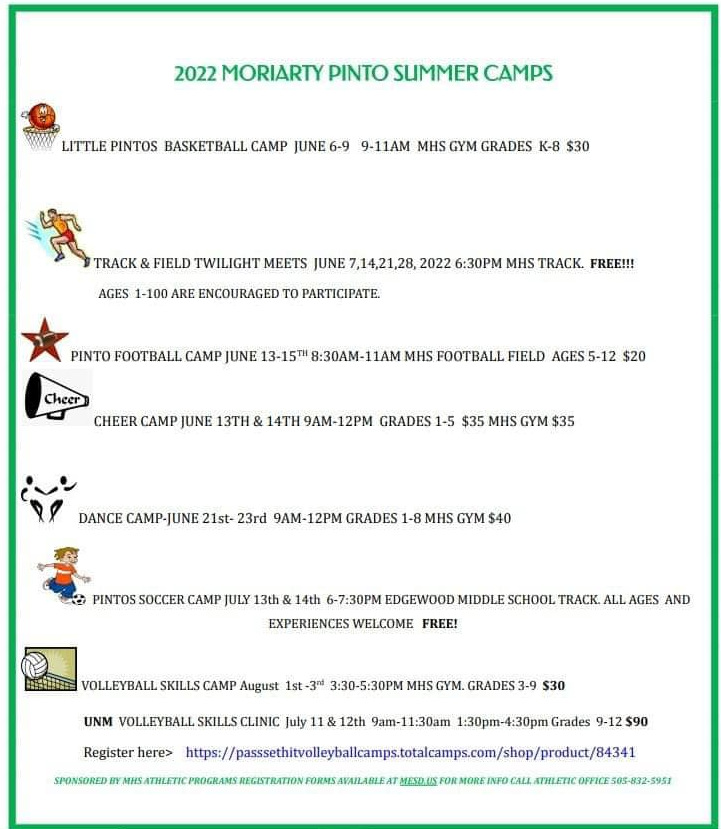 MESD is now enrolling new students for the 2022 - 2023 school year! Register now at bit.ly/3szOSxP! Please contact your school office for registration information for returning students.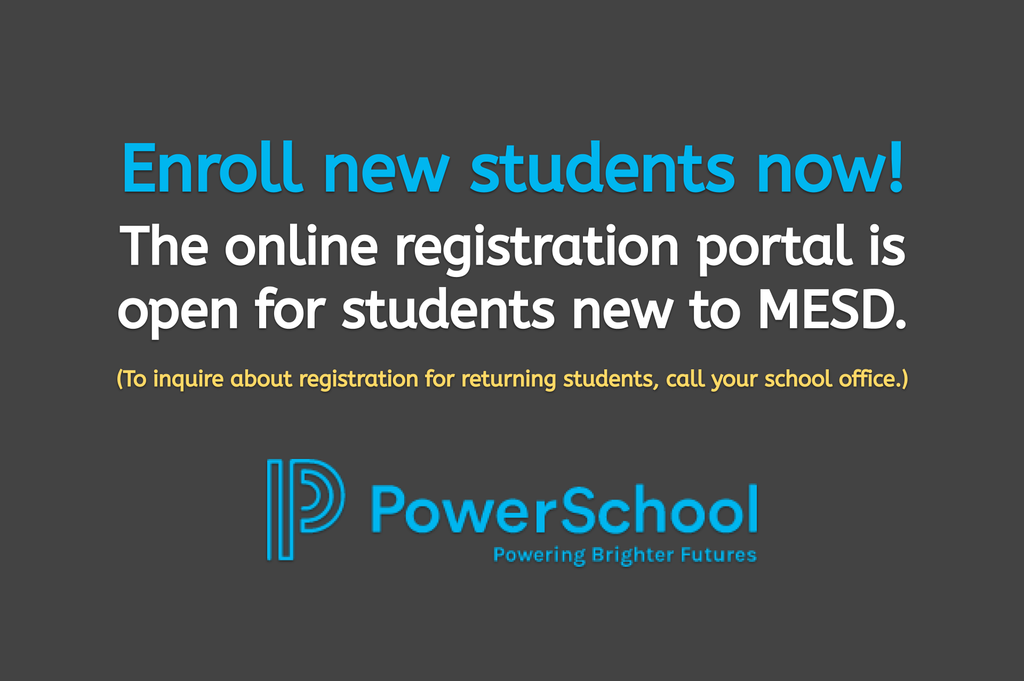 2022-2023 MESD School Calendar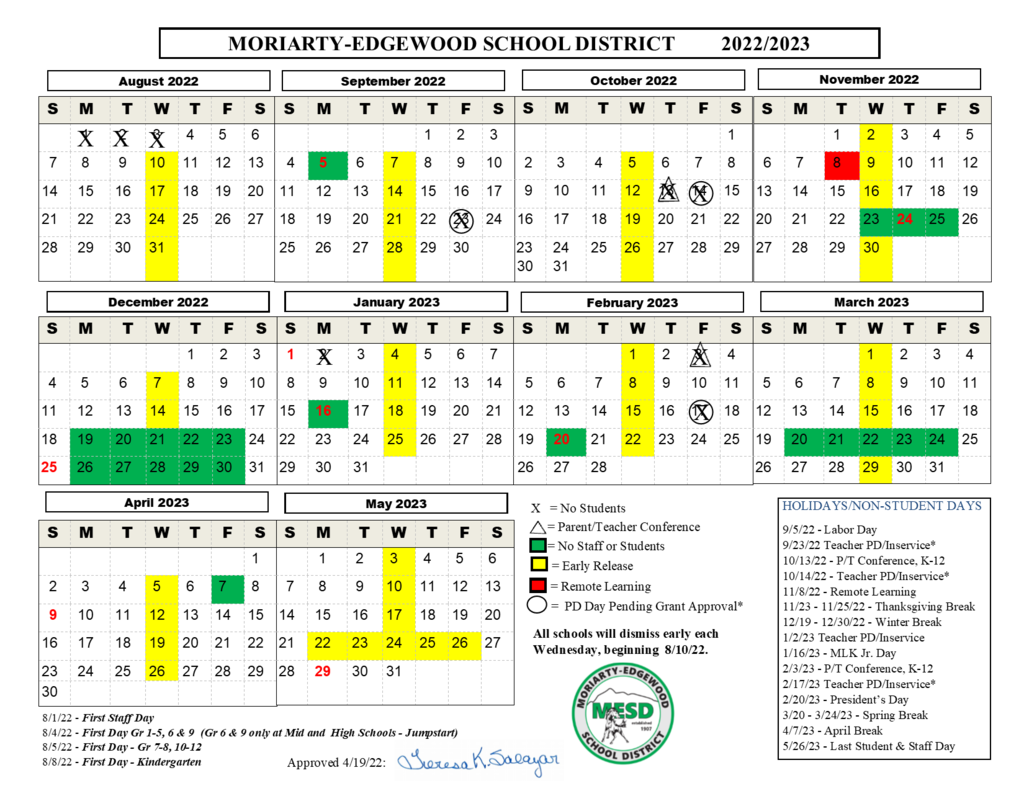 Due to icy road conditions MESD will be on a 2-hour delay. Please be safe.

MESD will be on a 2-hour delay. Roads are slushy and snow is forecasted for the next several hours.

Congratulations to Moriarty High School on the significant increase in their graduation rate! MHS improved from 77.8% to 82.13% in 2021, which is also above the NM state average of 76.8%. Thank you to MHS staff for working diligently to improve outcomes for students! GO PINTOS!!!!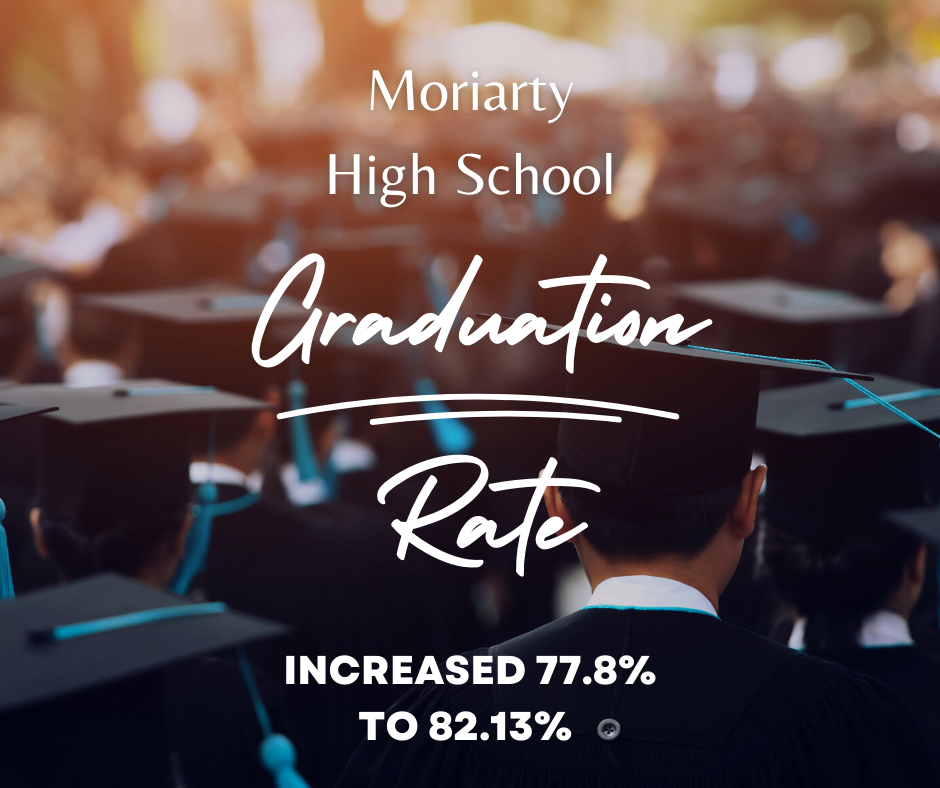 Next week is "Read Across America Week" and MESD students (PreK - Grade 8) will be participating! Be sure to ask students about their adventure across the country through books! 📚📖🤓 (Be sure to check out the itinerary to show your spirit for each region as we go.)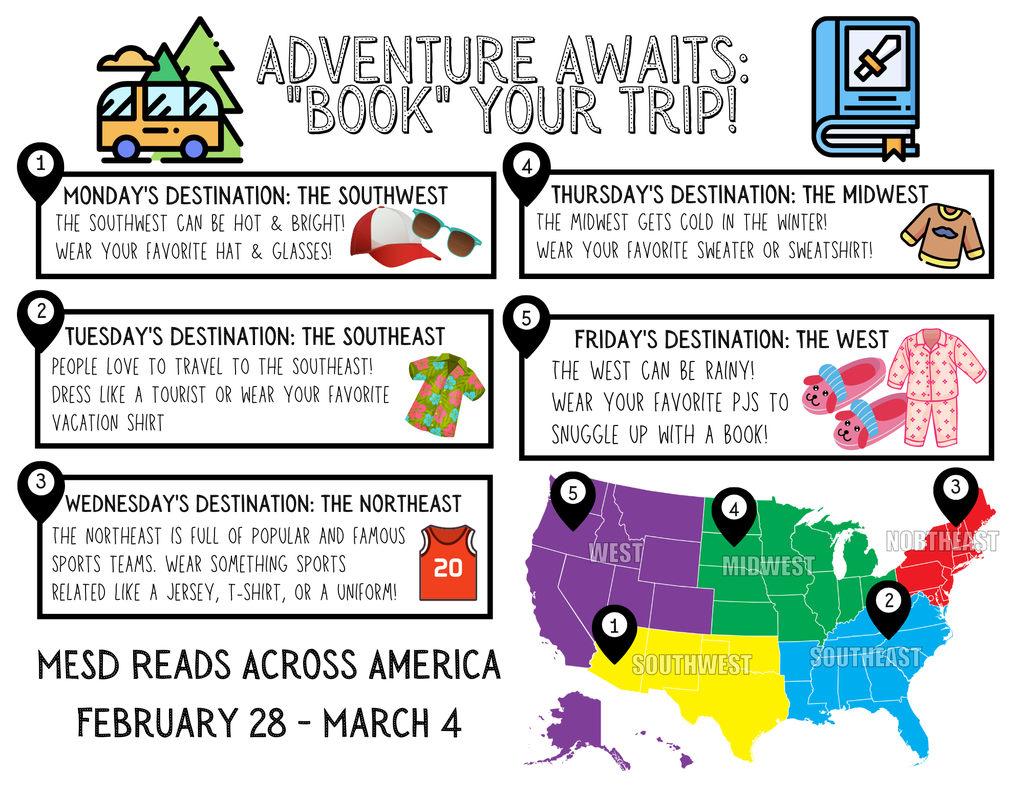 Good morning, MESD will be on a two-hour delay. Feb. 24, 2022.

As of this afternoon, the Governor has announced the lifting of the indoor mask mandate effective immediately. Masks will be optional for all students and staff. MESD will continue with cleaning protocols and will provide masks and PPE for anyone that requests it. If you have any questions, please email:
reentry@mesd.us
We are excited to see everyone's smile!

Due to a couple of areas in the district have roads that have not been addressed we will be on a two-hour delay. Thank you for your patience.

MESD will be on a normal schedule today. Please plan to allow yourself more time and be cautious. Have a great day!

The internet and phones continue to be down today due to an issue at CNMEC. If you need to contact the schools, please call 505-263-3391. Thank you for your understanding.

Due to a transformer needing to be replaced, district internet and phones will be down most of the day. In case of an emergency, or if you need to contact a school please call 505-263-3391 and we will get in contact with the school. Thank you for your understanding.

Update: District internet is working!

Due to a Central NM Electric Coop power outage, the internet is down district wide. We will notify you when it is back up.

I would like to give a big shout out to Edgewood Chief of Police Sanchez for the professional and timely communication during the police activity in the area today. The safety of our students and community is both our priority!

The internet is back up across the district! All platforms are working. Have a great day!

The internet is down at all MESD buildings causing interruptions in Schoology, PowerSchool, and email. Google meets are working for class sessions. If your student is having issues completing assignments, please have them try to connect throughout the day . Thank you!

Due to the extreme temperatures forecasted tomorrow and poor road conditions on side roads, Friday, February 4th, 2022 will be a remote learning day for all students, PreK-12th grade. Principals will be sending a follow up message with information on class schedules later today. Students should check their Schoology accounts for directions/links for virtual meetings. Stay warm!

We are happy to announce that COVID case counts have dropped significantly at MHS and starting Saturday, Feb. 5th spectators will be welcomed back to the gym. Please wear your mask correctly so we can continue cheering on our athletes.